Wow your clients with creative IT, HR & digital change-communication materials.
• With 27 white-labeled modules to choose from — all based on the IT, HR, digital and business transformation initiatives your clients are experiencing right now — you have access to project-specific content that educates, informs and inspires employee engagement and adoption
• Turnkey modules are ready to be "plugged into" your existing processes as is or edited to include your tech, process or implementation methodology — no reinventing the wheel or creating anything from scratch
"MY CLIENTS ALWAYS ASKED WE HAD EMPLOYEE COMMUNICATION TEMPLATES AND I ALWAYS HAD TO SAY 'NO' ... UNTIL NOW!" - ITSM SYSTEMS INTEGRATOR AND FRANK IT CHANGE KIT RESELLER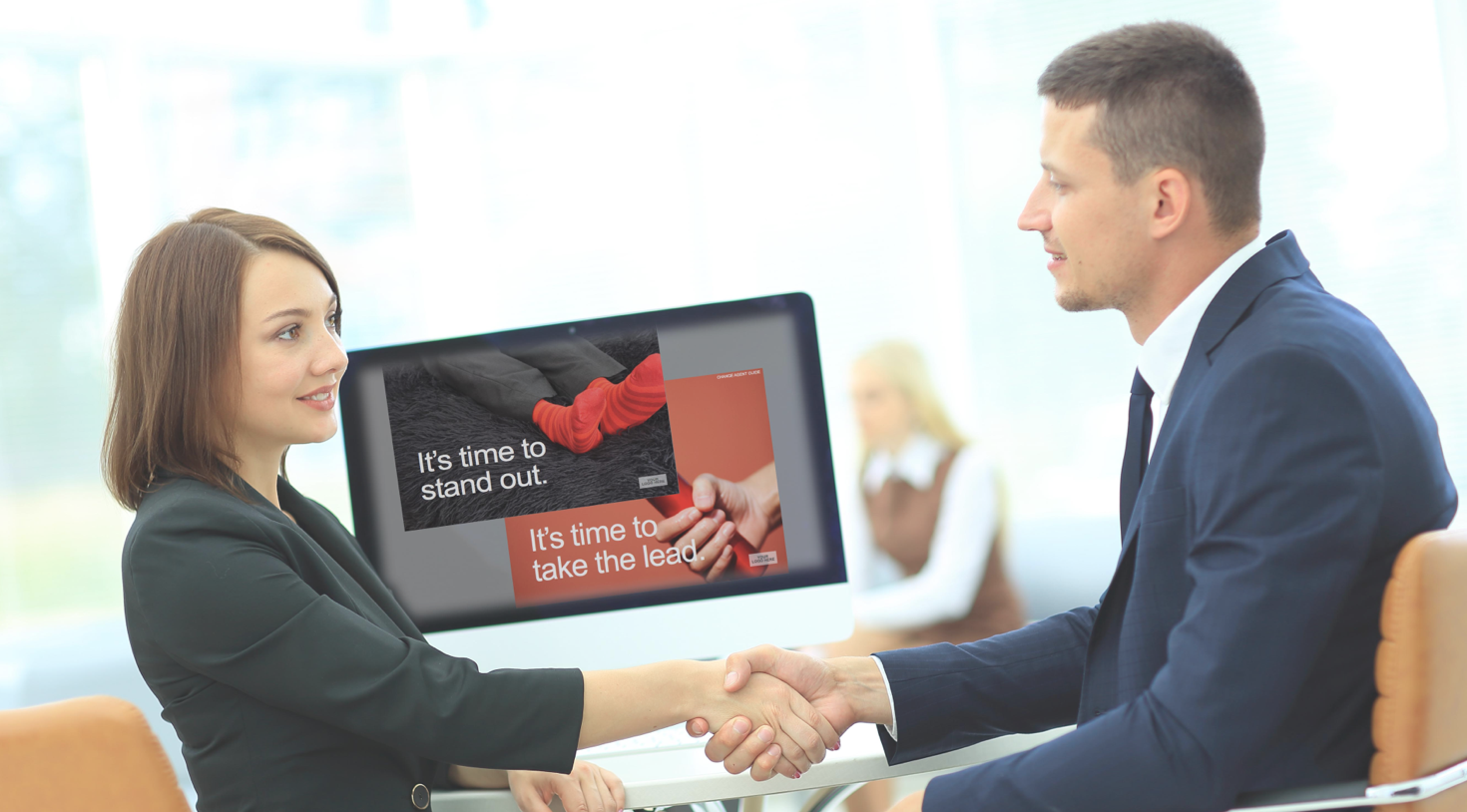 Close more deals with tools that set you apart.
• Fill a communications gap: Ready-made materials equip you to communicate immediately with end-users
• Strengthen your position as trusted advisor and subject matter expert: Additional OCM resources and unique tools tackle resistance & bolster your credibility
• Increase NPS or Customer Satisfaction rating: Proven materials accelerate project success and, ultimately, post-project, customers satisfaction
• Shorten time-to-market: Ready-made materials are turnkey — buy vs. build, no re-inventing the wheel
• "Upskill" Implementation, Services & Sales Teams: Train-the-Trainer and Sales Enablement materials upskill your teams to educate prospects & inspire customers
• Realize a competitive advantage: Frank IT Change Kit modules are an immediate new-business differentiator
• Drive margin: Sell modules at your own resale price and/or sell consulting hours for additional revenue
"The Frank IT Change Kit is a true differentiator that closes the communications gap & effectively serves an unmet need with MY clients and prospects." - FRANK IT CHANGE KIT RESELLER SURVEY RESPONSE
Become a reseller today, deliver effective change-communications tomorrow.
• USAGE: The Frank IT Change Kit is a turnkey offering. That means, upon module purchase, you have instant, unlimited access to white-labeled change tools and communication materials you can immediately deliver to your customers. Even more, a Reseller purchase also allows you the freedom to adjust your resale price or include additional consulting services to meet your business goals. The sky's the limit. The tools are here for you, where you take them is up to you.
• PRICING: Perfect for technology companies, system integrators and change management firms, the non-exclusive Reseller fee is a one-time payment of $15k per module, per theme, for unlimited usage across your entire customer base. (Discounts available for multiple module purchases. Contact us to learn more!)
• FEE INCLUDES: Each module purchase includes 30-40 white-labeled, ready-made communication materials + 17 white-labeled Change Readiness tools + a white-labeled, module-specific User Guide + internal-use stock photography license.
• TRAINING: Each Reseller module purchase also includes one (1) 60-minute virtual Sales Enablement training and one (1) 60-minute Usage training to help you hit the ground running and meet your goals ASAP.
• IF DESIRED: Exclusive module or entire Kit IP ownership is available if desired. Contact us now.
"WE went live using the Frank IT Change Kit materials. MY CLIENT REPORTED THAT it was their best go live in recent memory. Many times throughout this project, I have been grateful that we went with Frank. Thank you, thank you, thank you! (P.S. Hurry up and IPO so I can invest!)" - CHANGE MANAGEMENT CONSULTANT & FRANK PARTNER
satisfied customers. ENGAGED EMPLOYEES. Successful projects.
Since 2005, satisfied Frank clients have ranged from global corporations to SMBs to government agencies. Your clients can achieve success too.
Ready to see how it could work for your firm? Take the Reseller Quiz to learn which modules would be right for your clients. We'll send you a list of ideas as well as additional tools to socialize the Kit with your colleagues today.